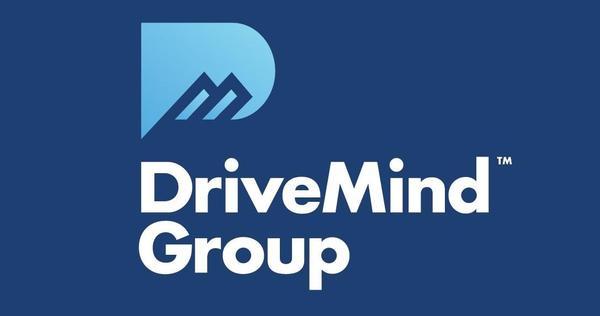 SERVE · SUPPORT · SUPPLY
SOLUTIONS FOR SCHOOLS & BUSINESSES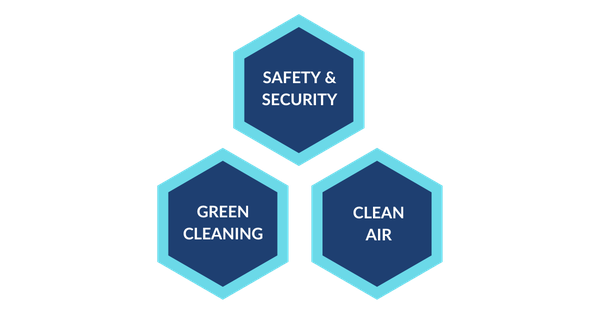 FACILITY WELLNESS & CLEANING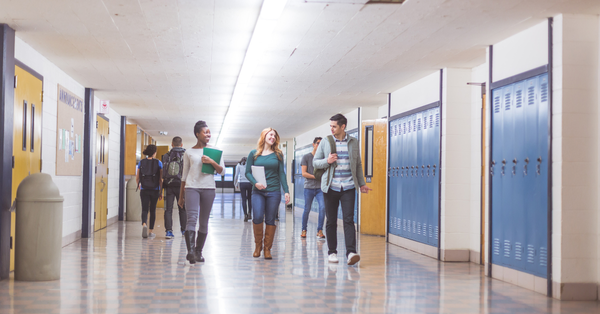 0-0-0-A Hazard Level Disinfectants
On-Site Generation of Cleaning Solution
FACILITY SAFETY & SECURITY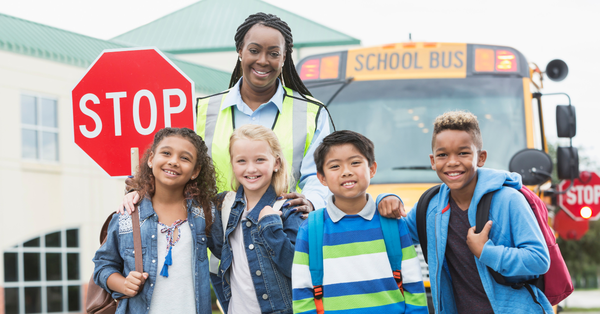 Door Barricades & Prop Detection
Threat Extinguisher - Defense Device
Dismissal Safety & Pickup
The DriveMind Group is proud to recommend products and services that we have researched and vetted as "best-in-class" solutions.
As former teachers, school administrators, business owners, and parents, enhancing the health and safety of our community is our number one priority.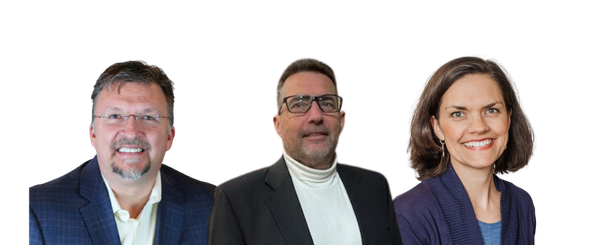 JR Suppes
jrsuppes@drivemindgroup.com
330-605-3311
Jim Bostic
jbostic@drivemindgroup.com
330-414-4285
Lindsey Blackburn
lblackburn@drivemindgroup.com
614-633-5471
CURRENT & PAST CUSTOMERS
Lake Local Schools, Lisbon Schools, North Baltimore Schools, Leetonia Schools, Child Focus, Dominican University, Fairfield County Educ1ational Service Center, The Goddard School, Gilead Christian School, Ohio Virtual Academy, Perry County Board of Developmental Disabilities, Shelby County Board of Developmental Disabilities, Zenith Academy Charter Schools, Arts & College Preparatory Academy, Williamsburg Schools, West Con Board of Developmental Disabilities, Diversion Dance Collective, Morgan Engineering, Alaska Gateway School District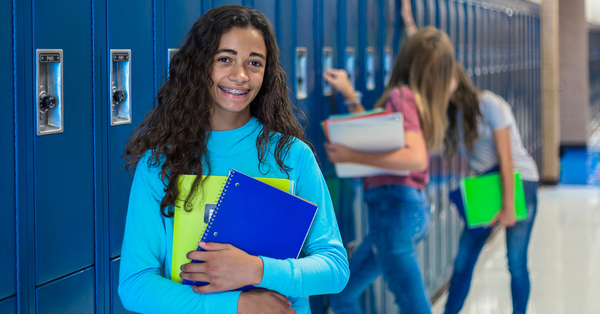 Safety & Security
֍ Door Barricades & Prop Detection ֍
BoloStick
Issue: Most interior doors are not fully secured with any type of door barricade device or system.
Need: Impenetrable classrooms and offices during times of crisis.
Easy Solution: Bolo Sticks are small, steel rods that slip into the base of the door and then into a round hole in the floor. This device is simple (even a small child can operate it) and effective (requiring over 2 tons of force to break through).
Prop Stop
Issue: Exterior doors are prone to being propped open.
Need: A fool-proof device to ensure exterior doors remain shut/locked.
Easy Solution: PropStop can mount to any door. Information on the door position is sent to the StaffAlerter Dashboard to display the current status. A customizable time value is set to determine what period a door is left open before the system determines a propped open condition exists. Upon a detected door prop condition, the StaffAlerter triggers local alerts including overhead pages or notification to staff of the security issue.
֍ Visitor Management Kiosk ֍
schoolSAFEid
Issue: Clipboard sign-ins just don't cut it anymore. It is crucial to know who is entering, why, and for how long.
Need: A quick and comprehensive tool for tracking visitors and student/staff attendance that significantly improves school safety.
Easy Solution: SchoolSAFEid is a kiosk with 4 components.
A) Online check-in with the touch-screen device.
B) Scan of faces and IDs with the camera.
C) Printed badges worn during visit.
D) Detailed reports produced to simplify data collection.
֍ Non-Lethal Defense Device ֍
Threat Extinguisher
Issue: Your personnel in the front office are sitting ducks. They are not sufficiently prepared to be your first line of defense.
Need: Provide staff with a non-lethal device that they can use from a distance to deter active aggressors.
Easy Solution: The Threat Extinguisher emits non-lethal pepper spray. It functions much like a fire extinguisher and contains an industrial-strength pepper spray gel. Reaching a distance of 25ft., this is a powerful "stopping mechanism." And when removed from its base, it also sets off an alarm to notify pre-identified authority figures such as the local police.
֍ Dismissal Safety & Pickup ֍
Smart Dismissal
Issue: The after-school pickup line is hectic and unsafe.
Need: An process that facilitates a more safer, more organized, and less demanding dismissal process.
Easy Solution: The Smart Dismissal app replaces the need for outdated walkie talkies, bullhorns, and clip boards. School staff enters an ID number from an iPad, Chromebook, or mobile device, which is relayed inside the school. And the corresponding ID# is assigned to the guardian's vehicle. The student's name appears on a screen inside the school and they are dismissed accordingly. This process creates a safer environment related to the right person picking up the right students and minimizes the amount of staff involved.
֍ Whole Campus Alerts ֍
Alertus
Issue: During emergencies or outages, the tools we typically use for communication are ineffective or inefficient.
Need: A notification system that can rapidly alert across numerous devices and can stretch to every corner of your facilities.
Easy Solution: Alertus leverages your existing infrastructure to quickly broadcast notifications to all computers, tablets, phones, TVs, speakers, marquees, and fire alarms.
Staff Alerter
Issue: Notifications to staff, emergency personnel, students, and/or parents are ineffective.
Need: A notification system that can rapidly alert across numerous device-types and audiences.
Easy Solution: StaffAlerter provides Personal Alerting Devices to staff, controls building access, senses facility environmental changes, sends routine notifications, and offers 24/7/365 monitoring.
֍ Vape Detection ֍
Canāree
Issue: The use of Vape devices, eCigs, and THC is a health and safety concern and there is no good way to monitor it.
Need: Sensors set-up in strategic places to detect vaping and the use of other smoke-producing products.
Easy Solution: Canāree is a USB device that can be placed throughout a facility to pickup on smoke. It uses an Intelligent Particle Sensor to measure particles in the air. It then alerts via text/email.
Halo
Issue: It is difficult to monitoring your facility environmental changes (air quality, lighting, sound).
Need: A one-stop-shop solution that can capture data about what is going on in your facilities 24/7/365.
Easy Solution: Halo SmartSensors and their cloud-based system allow you to manage multiple devices, receive real-time Health Index and AQI alerts and reporting, see alerts and historical data to document your buildings health status and trouble areas.
Green Cleaning
֍ 0-0-0-A Hazard Level Cleaning ֍
Issue: The daily use of harsh chemicals are a hazard to staff, students, and the environment.
Need: A green cleaning solution that is cost efficient, effective, and sustainable.
Easy Solution: Tersano has pioneered the use of Stabilized Aqueous Ozone (SAO), a form of electrolyzed water, which is safe and powerful. Tersano was the first company to achieve Green Seal 37 & 53 approvals simultaneously and it is used all over the globe, across every major industry to enhance human health.
֍ On-Site Generation of Cleaning Solution ֍
Tersano
Issue: Schools and businesses are paying to ship cleaning products as well as contributing to global plastic consumption/waste.
Need: Go green!
Easy Solution: Tersano's SAO cartridges and wall units produce 400 gallons of cleaning solution. Installation requires only an electrical outlet and a cold plumbing line. No plastic bottles, shipping impacts, or environmental pollutants makes Tersano a shining example of on-site generation at its best.
֍ Antimicrobial Sealants ֍
My-Shield
Issue: Traditional disinfectants don't fully protect surfaces from harmful bacteria.
Need: Utilize an antimicrobial sealant in addition to traditional cleaning solutions.
Easy Solution: When applied to surfaces, My-Shield acts as a "bed of swords" for any microbes that fall onto surfaces (ex. from sneezes). 1 application lasts up to 30 days - continuing to kill germs while also preventing the growth of new bacteria. This is ideal for high-touch surfaces such as door knobs, light switches, desks, and bathrooms.
֍ Electrostatic Sprayers ֍
Victory and Emist
Issue: Surfaces are not getting "all the way" clean. And cleaning is time consuming as well as requires a lot of manpower.
Need: A more effective, efficient, and safe way to apply cleaning products.
Easy Solution: Electrostatic spraying technologies emit cleaning solution in mist form and as a result the coverage is remarkable. Using a handheld sprayer, backpack, or cart, just one individual can cover exponentially more square footage than traditional rag-spray-wipe methods. In combination with the use of an environmentally healthy cleaning spray, there is not a more effective way to clean than with electrostatic!
Clean Air
֍ Indoor Air Quality ֍
Extreme Microbial Technologies
Issue: Air quality is effecting the health of everyone in your facility, 24/7/365. There is no way of knowing what lurks in your air and how to fix it.
Need: A simple way to test the air, remediate the issues, and then monitor.
Easy Solution: Extreme Microbial Technologies has plug-in units or in-line HVAC solutions that use hydrogen peroxide plasma technology to reduce the issues in the air by up to 99.999%. These units mitigate viruses, bacteria, pathogens, molds, mildews, allergens, and VOCs. The BioAerosol Monitoring System (BAMS) measures air quality by micron size and can be used in every area of your facility.
֍ Mold Remediation ֍
Extreme Microbial Technologies
Issue: Molds can cause significant health challenges. Without an inspection and air sample test many schools and businesses are risking continuous issues.
Need: A simple process for mold identification, lab testing, removal, and continuous clean air protection.
Easy Solution: Extreme Microbial Technologies and its sister company RAM Restoration use science-based tests for air quality, identify the issues, remediate, and install air technologies to ensure on-going safety.
Thank You For Supporting Our Small Business!